CASA Academy is an academically challenging, disciplined, and joyful elementary school. Our goal is to set an early foundation for future college and career success for each of our scholars. CASA's rigorous academic approach is designed to advance scholars by more than one academic year at a time, setting our scholars on the path to college from a young age.
Literacy
CASA Academy provides an impressive 3.5 hours of reading and writing instruction per day, using a variety of research-based approaches. Literacy instruction at CASA Academy includes:
Phonemic Awareness and Phonics: Kindergarten and first grade scholars receive 50 minutes of phonemic awareness and phonics instruction daily. During this time, scholars learn letter names and sounds, how to rhyme, and how to identify beginning and ending sounds of words. Scholars also learn to segment and blend words, to form their letters correctly, and to identify sight words. These skills encompass the building blocks of early literacy development.
Second grade scholars receive 30 minutes of phonics instruction per day that focuses on learning specific digraphs, blends, and vowel pairs that will help scholars become proficient readers who can read multisyllabic words.
Reading Comprehension: CASA Academy's reading comprehension block focuses on the Arizona state standards for comprehending literary and informational texts. Scholars learn how to break down complex texts, use text evidence to support their answers, and explain their reasoning in a comprehensive way. This reading comprehension work prepares scholars to read more complex texts in upper grade levels.
Daily 5 Literacy Framework: The Daily 5 builds reading stamina and ensures scholars spend large portions of time focused on reading and writing each day. The Daily 5 framework is powerful for scholars because it offers even the youngest non-readers the opportunity to make choices, and work independently in their literacy development. Each Daily 5 block begins with a five to ten minute mini-lesson, and is followed by fifteen to thirty minutes of independent work. Scholars choose what they will focus on during independent work time: Read to Self, Read to Someone, Listen to Reading, Work on Writing, and Word Work.
Guided Reading: Guided reading is an integral part of CASA Academy's literacy block. During guided reading, scholars receive individualized, targeted instruction at the level appropriate for each scholar. Scholars learn how to engage in comprehension conversations and develop skills from literal comprehension to critical thinking skills.
Writing: During writing, scholars receive targeted instruction based on their current writing level that includes learning how to use punctuation, grammar and editing skills. Scholars learn to write everything from fictional stories to lab reports.
Math
CASA Academy provides 1 hour and 45 minutes or more of math instruction on a daily basis based on grade level. In CASA's math block, scholars master the Arizona state standards, learn to apply mathematical problems to everyday life and learn basic mathematical concepts. Math instruction at CASA Academy includes:
Calendar Math and Math Review: During Calendar Math and Math Review, scholars can be seen solving problems on their white boards, working together with partners or using manipulatives to break down concepts in a hands-on way. Teachers are able to revisit concepts that scholars have not yet mastered. During this time of day, scholars also learn how to solve mental math problems, which prepares them for math they will encounter in their everyday lives.
Core Math Instruction: During core math instruction, scholars master the Arizona state standards. They learn everything from addition, subtraction, multiplication, and division, to fractions, to time and money. Standards are grouped into units to provide cohesive understanding in which mathematical concepts build on one another throughout the year to promote deeper mathematical understanding.
Math Acceleration: During math acceleration, scholars review math standards that were previously not mastered, or receive additional instruction at a higher level to enrich their understanding of the standards. Scholars are grouped according to ability level to ensure that they receive targeted instruction to meet their individual needs.
Rocket Math: During Rocket Math, scholars have the opportunity to practice their basic addition, subtraction, multiplication, and division facts at an individualized level. Scholars also learn strategies that good mathematicians use for solving problems. Mastering these basic facts prepares scholars for the advanced math that will come in higher grade levels.
Science and Social Studies
Scholars at CASA Academy learn science and social studies, following Arizona state standards. In science, scholars learn the inquiry process, the history and nature of science, science in personal and social perspectives, life science, physical science, and earth and space science. In social studies, scholars learn American history, world history, civics and government, geography, and economics.
Extracurriculars
CASA Academy believes an integral part of a child's education is exposure to real-world experiences. At CASA, we offer a range of hands-on, authentic assemblies, field trips and community events for scholars throughout the year.
Pathway to College
In Arizona, there are few high-performing schools that serve low-income communities. There are even fewer that serve elementary scholars. CASA Academy knows that the road to college begins in kindergarten, and we are dedicated to ensuring our youngest learners have the ability to attain an excellent education that will prepare them for success.
CASA Academy provides low-income scholars in kindergarten through 5th grade with the early academic foundation and character skills necessary to graduate from college. Through rigorous instruction, individualized to each scholar's needs, and a college-bound culture, we set an early foundation for future college and career success.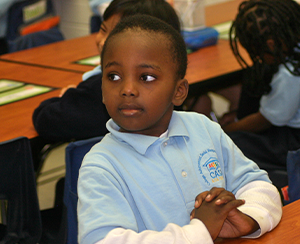 Visit our brand new campus, meet some of our faculty, and see firsthand why CASA Academy is the best place for your children to receive a high-performance education that will prepare them for college!
College. Achievement. Social Responsibility. Authenticity.