A Tuition-Free, K-8 Charter School in Phoenix, AZ
CASA Academy provides low-income students with the early academic foundation and character skills necessary to graduate from college and succeed in life. At CASA, we are not just a school, but a movement to raise the bar for education in Phoenix.
Tuition-Free
CASA Academy is a tuition-free charter school. There is no cost to attend.
Free Transportation
CASA Academy provides free transportation to and from school for all scholars.
K-6th Grades
Currently serving K-6th Grades, and expanding soon to 8th grade!
Full-Day Kindergarten
The road to college starts in kindergarten, and we provide a rigorous education for our youngest scholars.
Extended School Day
CASA provides 348 more hours of instruction each year than required by the State, while allowing more opportunity for working families.
School Uniforms
When scholars look their best, they feel their best. When scholars feel their best, they do their best learning, and that is what we strive for every day!
See first-hand from our scholars and staff why CASA Academy is a great school for your scholar!
Although there are high performing schools in Arizona, few serve low-income communities. Even fewer serve students at the elementary level. Because of this, there is an urgent need for achievement-focused elementary charter schools to ensure our youngest learners have the ability to attain an excellent education that will prepare them for success in college, life, and society.

We exist to meet that need.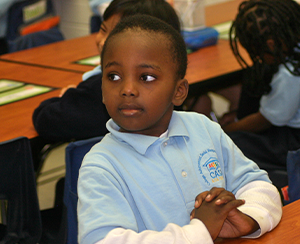 Visit our brand new campus, meet some of our faculty, and see firsthand why CASA Academy is the best place for your children to receive a high-performance education that will prepare them for college!
Resources &
Compliance
Documents
CASA Academy does not discriminate in admission to, access to, treatment in, or employment in its services, programs and activities, on the basis of race, color or national origin, in accordance with Title VI of the Civil Rights Act of 1964 (Title VI); on the basis of sex, in accordance with Title IX of the Education Amendments of 1972; on the basis of disability, in accordance with Section 504 of the Rehabilitation Act of 1973 (Section 504) and Title II of the Americans with Disabilities Act of 1990 (ADA); on the basis of age, in accordance with the Age Discrimination in Employment Act of 1974 (ADEA), or on the basis of pregnancy status in accordance with the Pregnancy Discrimination Act of 1978. In addition, no person shall be discriminated against in admission to the school on the basis of race, sex, color, creed, ethnicity, sexual orientation, gender identity, gender expression, mental or physical disability, age, or ancestry. Finally, no person shall be discriminated against in obtaining the advantages, privileges, or access to the courses of study offered by the school on the basis of race, sex, color, religion, national origin, disability, sexual orientation, gender identity, or gender expression.
College. Achievement. Social Responsibility. Authenticity.