Your gift to the CASA Academy Annual Fund has a great impact on CASA Academy and the outstanding scholars that we serve. Every dollar donated helps us provide low-income elementary students with the early academic foundation and character skills they will need to graduate from college and succeed in life. Thank you for supporting CASA and our movement to raise the bar for education in Phoenix!
$5,000 to $10,000
Myriad Real Estate Group
The Tucker Family
Tod Dickey

$1,000 to $4,999
Bart Clayton
Brenna Brooks
Cindy Good
David Osselaer
Edwards, Largay, Mihaylo, & Co., PLC
Emily Tucker
Evan Hunt
Helen Yeung
Inception Forensic Engineering
Jennifer Swenson
Jon Gabrielson
Julia Clayton
Kathryn Evans
Kody Holmes
Madison Major
Mark Jones
Marta Rieman
Michael Campillo
Osborn Maledon
Tia Wee
Wayne and Julie Anderson

$500 to $999
Aspire Business Consultants
Cox Business
Danielle Puente
Emily Gould
Ethan's Cleaning Solution
Event Source Transportation
Fidelity National Title Agency
Fourtech & Fitex Corp.
George Gould
Jonathan M. James
Karen Kotalik
L&M Catering
The Lutowsky Family

$250 to $499
Adrian Ruiz
Annette Musa
Beth Whittam
Carrie McCahan
Chad McClanahan
Christa Van Zant
Christopher Brunk
Cynthia Good
Cynthia Hariis
Dentistry at the Biltmore
James Grenier
Jenna Leahy
John Scola
Julien Revocable
Karen Kotalik
Kathryn Evans
Katie Atkinson
Kirby Bessant
Krista Johnson
Martha H Durham
Olivia Kotalik
Paul Rank
Robert P. Van Denburgh
Robyn Arnell Brended
Ronald Rusinak
Spencer Julian
Thomas C Durham

$100 to $249
Alysha Berger
Amanda Crisalli
Amando Snow
Branden Cote
Brooks Thiele
Christine Hawes
Cindy Largay
Connor McCarthy
Danielle Puente
Diane Rousseau
Gina and John Leahy
John C. Heitel
Lauren Cordier
Lisa Short
Lucy McCain
Lynne Adams
Marilyn Duckworth
Mary Kay McClanahan
Melanie Milliner
Melissa Campillo
Michael Cordier
Pam Kolbe
Sammy Utsunomiya
Shannon Scola
Shirley Eyden
Steve and Barabara AmRhein
Thomas Gilson
Tobin Weber

Up to $99
Amanda Orr
Andrew Kotalik
Barrette Janney
Beth Whittam
Celia Basner
David Orr
Evan Bolick
Hannah Bowman
Holly Bright
Jack and Julia
Jamie Steele
Jim Hauert
Jodi Niesley
Kaitlan Cady
Kim Hertzog
Kitty Langmade
Laura Corrigan
Laura Dobbins
Liane Rouzaud
Liz Haarer
Lynn Cundy
Mary Maloney
Paige Brown
R Plattner
Richard Cundy
Ryan Haarer
Sarah Johnson

Material And In-Kind Donations
Aftershock Enterprises
Arizona's Family
Arriba Mexican Grill
CASA Parents
Chompie's
Chula Seafood
Clovr Spa
Colados
Darla Holmes
DP Electric Marketing Dept.
F45
Fingerprinting Services Arizona
Greenwood Brews
Hardison/Downey
Hensley
Holiday Lighting Company
Jennifer Swenson Agency of American Family Insurance
Kathryn Evans
Level One Arcade Bar
Leverage Wines
Local Nomad
Madison Major
Mama Linda's Bakeshop
Mark Tucker
Martine Lerma
Monarca's Rental
PAPPAS Restaurants
Phoenix Country Club
Pixster
Post & Beam
Republic National Distributing Company
Reset Mind
Rott n' Grapes
Savidge, Co.
Slightly Right Music
Staples, Inc.
The Burten Family
The Lunchbox (main food sponsor)
Valley of the Sun United Way
Wigwam Resort
Wildberries Breakfast & Lunch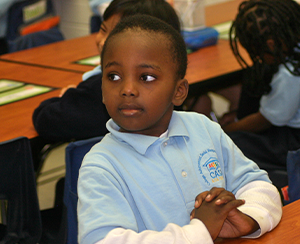 College. Achievement. Social Responsibility. Authenticity.