Frequently Asked Questions
What is a charter school?
A charter school is a public school funded by the state that provides an alternative to traditional public schools. Charter schools are privately operated, but publicly funded.
Does it cost money to attend CASA Academy?
CASA Academy is completely free. We do not charge any tuition, even for full-day kindergarten. We are a nonprofit with 501(c)(3) status.
What does CASA stand for?
College. Achievement. Social Responsibility. Authenticity.
What grades does CASA Academy serve?
CASA Academy currently serves kindergarten through 5th grade scholars. We will continue to add one grade level per year until we serve grades K-8.
How big is CASA Academy?
We currently serve 285 scholars with a dedicated staff of nearly 30.
What hours do CASA scholars attend school?
CASA scholars attend school from 7:35 AM to 3:20 PM, Monday through Friday. On Thursday, CASA has an early release at 12:45 PM for teacher professional development.
Are there after school programs?
Yes, we offer an after school program from 3:30-5:00 pm every day.
Does CASA Academy offer full-day kindergarten?
Yes, we offer a tuition-free full-day kindergarten program from 7:35 am to 3:20 pm, Monday through Friday. On Thursday, CASA has an early release at 12:45 pm for teacher professional development.
Does CASA Academy provide transportation?
Yes, CASA Academy provides FREE transportation to all scholars who are interested. Please contact CASA's main office if you are interested in having your child ride the school bus.
Do scholars wear uniforms?
Yes, scholars at CASA Academy wear a uniform. Click here to see our uniform policy.
Do charter schools have to follow state standards?
Every charter school must meet Arizona State Standards. At CASA Academy, teachers deliver rigorous, differentiated instruction to ensure students master Arizona College and Career Readiness standards.
Do charter school students take state achievement tests?
All Arizona public schools, including charter schools, are required to administer state and federally mandated assessments.
What academic services do charter schools provide?
Federal law requires charter schools to provide students with learning or physical disabilities "a free appropriate public education that emphasizes special education and related services designed to meet their unique needs…" (20 U.S.C. § 1400(d)(1)(A)). Arizona state law also directs charter schools to "develop policies and procedures for providing special education to all children with disabilities within the district or charter school" (A.R.S. § 15-763(A)).
At CASA Academy, we are committed to the education of all scholars, including those with disabilities. We believe all children deserve a rigorous education that puts them on the path to college. Click here to read more about our Special Education program.
How are charter schools funded?
Charter schools are funded by the state and receive money based on student enrollment. Arizona gives public schools (district and charter) a base amount of money per student each year. Charter schools may also receive grants and additional funding assistance.
Why is there a funding gap?
In 2010, Arizona state lawmakers permanently cut funding for full-day kindergarten. Despite the proven importance of early childhood intervention, kindergartners receive only half as much funding from the state as students in other grades. To give our scholars the strongest start on their path to college success, we provide a full-day kindergarten program at CASA at no cost to our scholars' families. This means CASA must raise more than $125,000 each year to make up for the deficit caused by Arizona's kindergarten funding policy.
How can I support CASA?
By donating to CASA Academy, you are helping to provide children in our community with a quality education. According to Arizona State University, Arizona has the lowest teacher salaries in the nation. At CASA, we know that excellent teachers are key to dramatically increasing student achievement. We are committed to providing our teachers with competitive salaries and professional development to attract the very best teachers in the country to join our mission.
Are my donations tax-deductible?
Casa Academy is an Arizona nonprofit corporation that has 501(c)(3) status. Your contribution is tax-deductible to the extent allowable by law.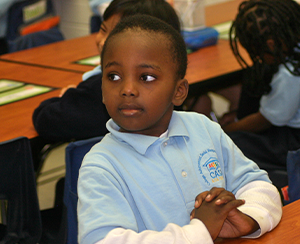 Visit our brand new campus, meet some of our faculty, and see firsthand why CASA Academy is the best place for your children to receive a high-performance education that will prepare them for college!
College. Achievement. Social Responsibility. Authenticity.